Our Purpose
To relentlessly pursue excellence and innovation and transform ideas into reality by creating opportunities for people to work together, collaborate, innovate and solve problems of today and tomorrow.
Our story began in 2013 when Ejyle was established as an IT services and solutions company in the heart of Asia's Silicon Valley of Bangalore.
Since then, our journey has been fueled by our passion to create enduring value in the technology landscape. Specializing in healthcare analytics, AI, software product development services, and information security solutions, we empower clients through a customer-first ethos and outcome-driven focus.
Guided by a leadership team with a strong technological background, our open culture fosters collaboration and teamwork, turning requirements and ideas into reality with the help of our customer-first approach, solutioning expertise, strong engineering practices and development accelerators.
We try our best to create maximum value and impact for our clients through our services and solutions. Some of the recent examples include a solution that managed millions of COVID cases for a state government in India to implementing large-scale GRC program for a telecom client.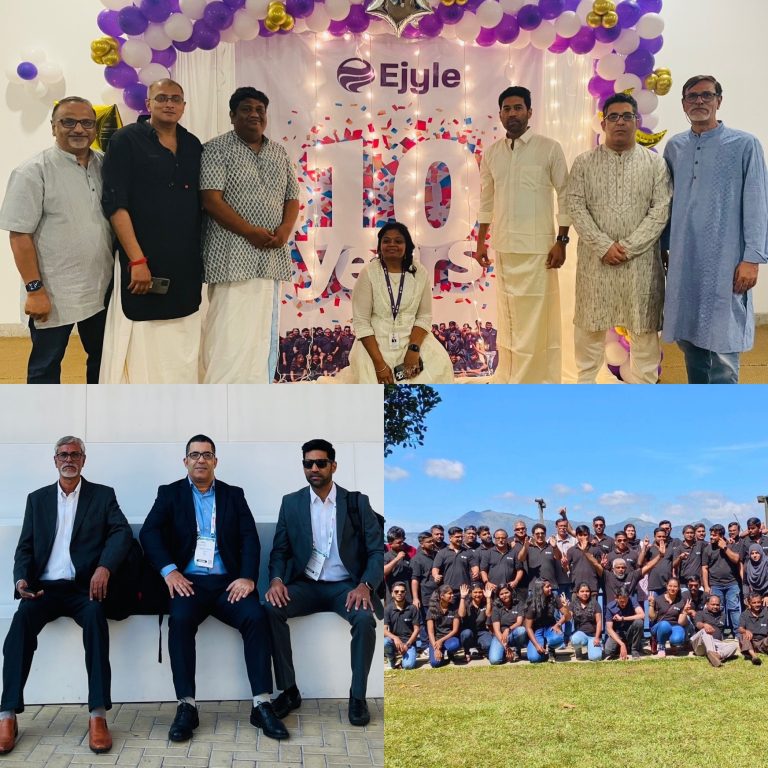 2022-23

Growth

An era of rapid growth in our size and revenues. We also invested heavily in building solutions that are going to help our clients to operate more efficiently and deliver more value to their customers.

2020-21

Resilience

COVID pandemic tested our resilience and adaptability. We ended up not only helping our partners to build rapid COVID response and management solutions, but we also used our cybersecurity and GRC services to help clients manage unprecedented post-COVID cybersecurity challenges.

2016-19

Consolidation

Moved to bigger office, invited clients, expanded leadership team, and consolidated our business. Built AI-driven solutions for clients in various verticals especially healthcare and logistics. Started the practice of campus hiring.

2014-15

Profitable

Acquired clients for IT consulting within India, Middle East, North America, and Africa. Though still a small team and challenges plentiful, we not only survived as a startup, but we became profitable as well. 

2013

Establishment

Established Ejyle on May 1, 2013, and opened the office at Richmond Road, Bangalore. Delivered the first IT project in June 2013 and started engagements in BFSI and healthcare domains.
Values that are bestowed and those we adopt are the ones that see us through our journey to excellence. We are extremely passionate about our work that keeps us agile and makes us who we are. We help each other and work together to make Ejyle a great workplace.
Our values and cultural characteristics are:
We value people the most – our customers, partners, and our employees.
We believe in high ethics, integrity, and moral values.
We work as a team with sincerity, honesty, and dedication.
We commit to deliver and we take such commitment personally.
We are tolerant and reject all forms of discrimination, bigotry, and harassment.