The Place Where You Can Make A Difference
If you have the skills and passion to make a difference and you want to work at a place with opportunities to grow, Ejyle is the right place for you. We will give you the right opportunities, a great working environment, and fair compensation.
Our working culture at Ejyle is based on our simple philosophy that all of our employees are unique individuals with their own skills, passions, and aspirations. We give them the space, flexibility, opportunities, and resources to allow them to use and demonstrate their real potential to achieve wonderful things for the company and for themselves. We also believe that work should be fun and something to be excited about on daily basis. We as a company do everything possible to make Ejyle a really fun and productive place to work at. We encourage culturally rich, social, friendly, open and collaborative atmosphere at Ejyle.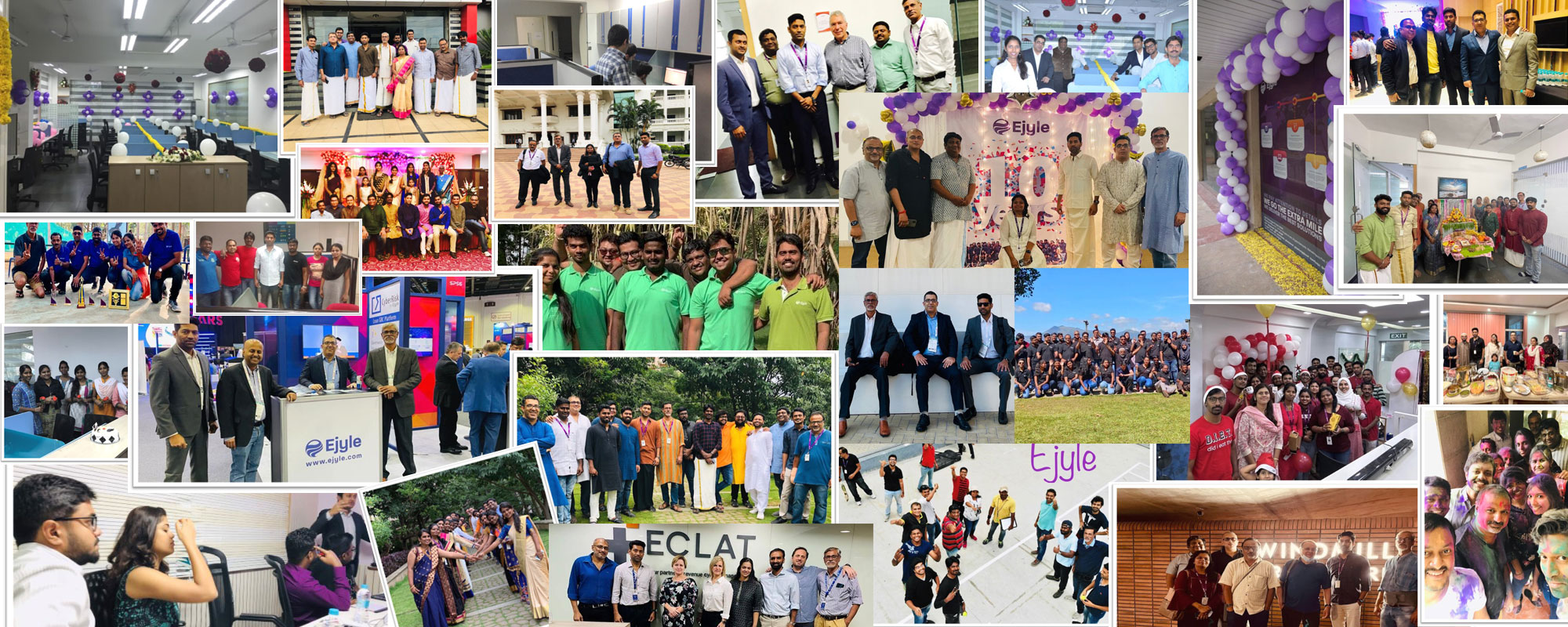 Here are some of the top reasons why you may want to join Ejyle:
We have a great working culture.
People at Ejyle are one of the smartest to work with.
We offer great perks for great performance.
We are not an ordinary IT company with constant eye on headcount. We are innovation-driven with long history in doing things differently.
We are located at a prime and easy location in Bangalore.