For building a business application, it takes around 20 to 30% time to build authentication, authorization, multi-tenancy, role management and user management features and this process typically repeats almost in every application development project. Ejyle Identity Management (IdM) offers you a single solution that you can use across multiple applications so that your team can focus on actual business problems.
Ejyle IdM is a versatile identity management platform that enables developers to add secure and seamless authentication and authorization features to multiple applications with little effort and therefore saving time and money by up to 30%.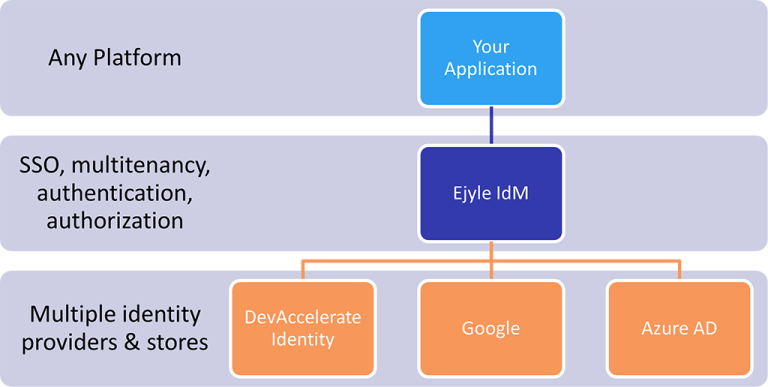 Comparison
How does Ejyle Idm compare with competition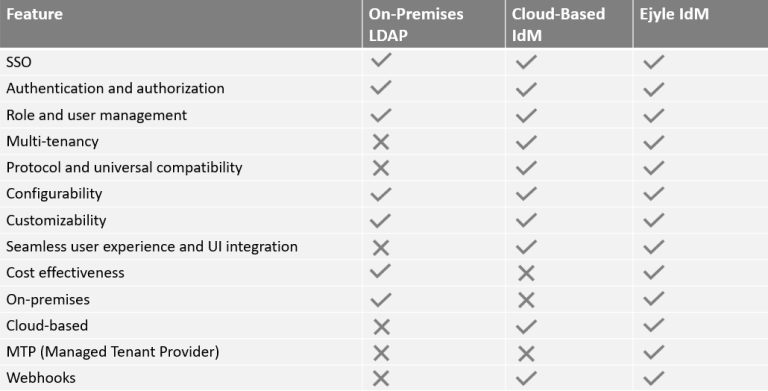 Are you ready to get started?
Request a demo to see how Ejyle IdM can help you to implement SSO, multi-tenancy and much more across all your applications.